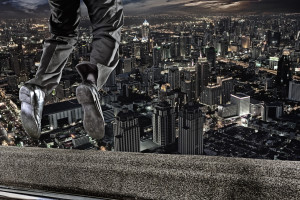 In August of last year, nearly every news outlet had an article or slideshow speculating on the cause of beloved comedian Robin Williams' suicide. Many of these pieces were based on sheer speculation and hearsay rather than medical evidence and testimony from those around him. With a little more than a year since the event, a more clear-eyed view is taking shape regarding his death.
Williams' widow, Susan Williams, has began to open up about the event. She stated to Good Morning America that she does not believe that the death was caused by depression, or even due to his diagnosis of Parkinson's disease. Instead Mrs. Williams places much of the blame behind Lewy Body Dementia, which has been called the most common disease that readers do not know by name.
Salon compiled information about Susan Williams' interviews and her assertions. She witnessed Robin devolve into a nervous, worried wreck as the family tried to determine what was wrong. She now believes that he would have had less than three years to live if he had not killed himself.
Williams' widow does not discount that the disease made him depressed, but stated that it was one of many factors that led to his decision. She believed that part of the reason that he went through with it was the idea of reasserting control in a very difficult situation. Lewy Body Dementia is estimated to affect nearly one half of one percent of the American population.
The disease causes body tremors, rigid muscles, and severe hallucinations. The exact cause of the disease is still unknown but it appears that it could be related to Alzheimer's and Parkinson's diseases– the latter of which Williams had been diagnosed with.
It is unclear what Susan Williams can do to help reduce the strain of her husband's death. However, it appears that she has become an advocate for recognition of the disease that killed her husband, making sure that families that are going through the same struggle know that they are not alone. This is also an opportunity for prospective sufferers to visit their doctors to get the most accurate diagnosis possible and a chance for medical science to focus on this horrible affliction.