Survival Over Suicide .org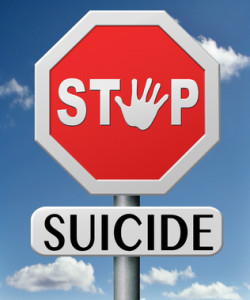 Providing a resource for those who have been touched by suicide and making a difference in the prevention of suicide through education and awareness is what we are dedicated to. We are an organization of parents and victims touched by suicide.  Here we will discuss the subject, as well as the many influencing factors behind individuals deciding to engage in self destructive, life ending activities, or acts.
Thinking BAD – Stop right now
There is help available! Call right NOW:- 1-800-273-TALK
Hearing and Speech Impaired with TTY Equipment may call: 1-800-799-4TTY (4889) 24/7 – TOLL FREE HELP
If you have ever been touched by suicide….. You are not alone…….Don't be afraid to ask for help when you need it.  So much pain and hurt go unheeded during grief because we don't want to bother anyone else with our problems,  Some relatives and friends will not be able to handle your grief. Find someone with whom to talk.  Seek out an understanding friend, survivor, or support group member. You may even need legal assistance like for negligence or intentional distress that leads to a person ending their own life, rather than continue.
Lately, wrongful death law in states like California, is expanding into bullying and harassment, sexual, or otherwise, leading to a mentally unstable victim committing self inflicted wounds resulting in murder charges and even civil lawsuits.

How CAN you get HELP?
Suicide Prevention Lifeline – 1-800-273-TALK
Locate a CRISIS Centre for FREE help here
Veterans, call 1-800-273-8255 and Press 1
From Depression and Bipolar Support Alliance here
You can also submit stories and ideas for consideration. If you would like to apply as an author, just let us know.