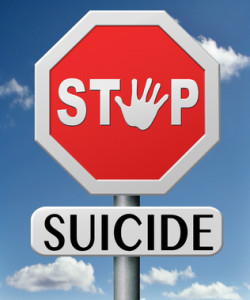 The headlines filled with the sad news out of Massachusetts over the death of Conrad Roy, just 18. He allegedly killed himself after his girlfriend, Michelle Carter (then 17), pushed him to the edge. Prosecutors allege this was intentional. Now with the case pushing forward, it builds more legal precedent.
ABC reported on the case, which riveted the Bay State. The state's attorneys argue that Carter wanted attention and pushed Roy to the brink intentionally. The case is heartbreaking. As Roy exited in his truck filling with carbon monoxide, Carter told him to get back in. She never contacted his family or police. The prosecution believes she simply wanted to be known for having a boyfriend that died.
The Role of Litigation in Suicide Cases
To answer the question above: yes, the family in a case like this can sue. There are multiple similar cases. Take this one in Illinois, covered by the Chicago Tribune. The family of 16-year-old Corey Walgren sued the school and police over their son's death. The dean's office allegedly harassed him, causing him to end his life. The family requested $5 million. In another case covered by the Daily Astorian, a family sued after their loved one jumped off a bridge. The family alleges poor mental health care, which caused Carrie Barnhart's death.
Types of Suicide Lawsuits
Since the circumstances around death are not always clear, there are multiple aspects we must consider. These include the underlying causes of the death as well as whether the other parties understood them. Furthermore, Ehline Law determines the responsibility the other party had for reasonable care.
The Ehline Law Firm Personal Injury Attorneys APLC fought and won many similar, heartbreaking cases. They understand the pain and suffering that your family goes through. Their team is sensitive to every need that a grieving family goes through. Also, they work on contingency and don't ask for a penny unless they carry the day for you. In addition, in some cases, they may be able to assist with burial and funeral expenses.
Contact them for more information. They will come anywhere in California to discuss your case. Their team weighs your legal options with you. Let them be your support through this trying time. (213) 596-9642.